A simple, effective system
Our battery-powered, rugged time clocks can be mounted anywhere, in any weather, for accurate tracking of hours, travel time and job costing.
Easy clock-in and clock-out with colored key fobs for different job codes and/or location.
"It helps us maintain and keep up with our hours a lot faster and more efficiently."
Southwest Construction Services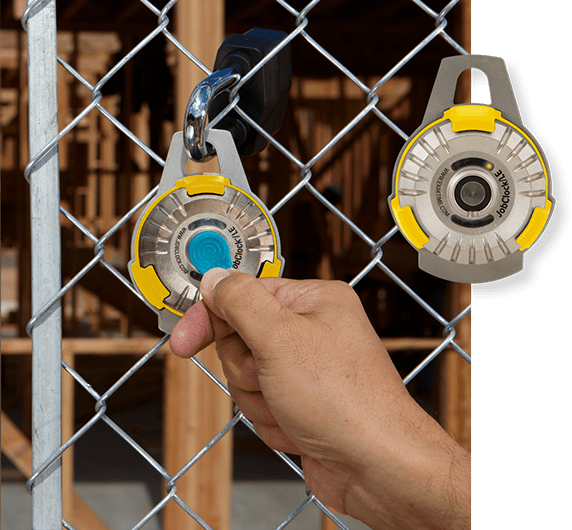 JobClocks are tough and dependable
Low Battery?
No worries. A convenient car charger allows you to recharge on the go.
JobClock Hornet vs. JobClock/LE:
Which one is for you?

Both the Hornet and the LE are portable, weather-proof and battery-operated.
The JobClock Hornet automatically sends workers' time and activities to the cloud every hour, so you can track anytime, from anywhere.*

The JobClock LE is Bluetooth-enabled, so you can upload your data whenever you want it. Simply connect with an iOS or Android device.

Connect with a
smart phone
So, the choice is yours. Have information uploaded automatically with the Hornet, or do it yourself with the LE. With the JobClock, you can decide what works best for you.
Outside cellular range?
That's no problem with ExakTime. Your data is stored securely until cell service is available.
JobClocks save you time and money
Dig deeper into the product:
Ready to learn more about how rugged time clocks can work for you?